The red devils have been disappointing this season and their season looks  washed up in march itself.
At the beginning of this 2021/22 season of the Premier League everyone was expecting and asking the most pertinent question "Can Man U win the league?" With Ronaldo, Sancho and Varane coming in the summer market perhaps it was the most relevant thing to ask.
Come March Atletico have knocked out Man United from the Champions League ending any chances of trophies for them this season. Middlesbrough knocked them out in The FA cup and West Ham handed them a defeat in the League Cup earlier on in the season. To add to it further they got embarrassed and humiliated at Old Trafford 'The Theatre of dreams' which pretty much turned into a place of carnage as Klopp's Liverpool  drowned the devils with their gegenpressing and scored  5 past De Gea with no reply and a red card to Pogba.
That was followed by a schooling at Old Trafford again by the defending champions Man City who outclassed them in every way and scored twice with no reply. Worse was yet to come as Watford the bottom table fodder demolished them 4-1. Ole was no more at the wheel and in came Rangnick who oversaw a revival of form for the reds.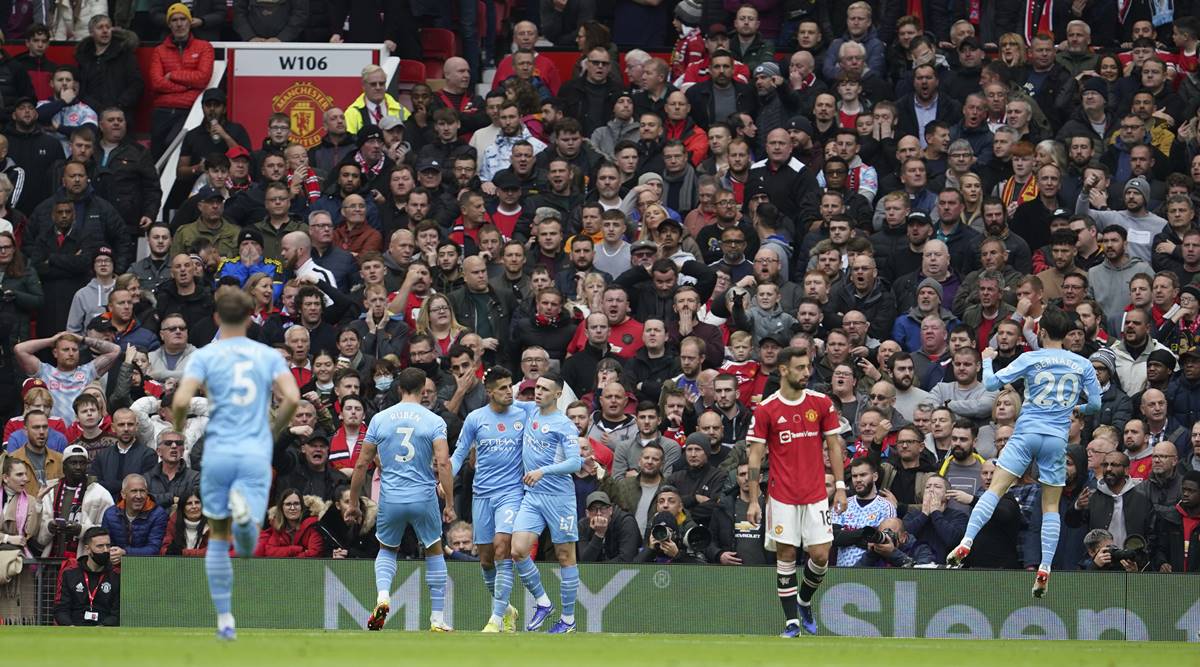 But his effect didn't last too long as an FA cup exit , another beatdown by city at the Etihad, and the Champions League exit along with several dressing room problems have made his position uncomfortable. With Arsenal thriving and holding their top 4 chances in their hands and Rangnick's men looking consistently pathetic  it looks like the season may well and truly be over for the devils.
Manchester United never forged a proper team under Ole, a bloated squad with a bountiful of players not good enough and egos like Ronaldo and Varane were too much to take for Ole as he got sacked later on. Rangnick may very well be the guy to turn it around in the long term but in the short term even he cannot do much with these bang average players like Fred, Mctominay to name a few.
A whole revamp in the summer is required but that looks improbable as the 80 mil Centre back Harry Maguire looks dead in the water.
Mistakes in abundance he seems to have forgotten the basics of defending, but it will be very difficult to sell him and  find a replacement. Pogba is leaving, Cavani is leaving, Rashford wants to move, Ronaldo may very well leave, Martial wants a move, Wan Bissaka and Shaw have been terrible but it will be difficult to find suitors because of their ridiculous wages, Lingard will leave and maybe a few others.
Their recruitment which seems to focus on selling shirts rather than building a team has another summer test, will they hire the right manager? Will Rangnick even have a say in anything? United need a process that too a patient one. Not some makeshift quickfix Ole's at the wheel song that leads to a suicide off a cliff!!
With Arsenal showing determination and swagger and having top 4 in their hands it looks very likely that Europa League could be the one where United drive off to, unless the Gunners dramatically collapse.