Health & Lifestyle
Vogue
Great Fusion Wear of 2021
Indo-Western Fusion looks to rock!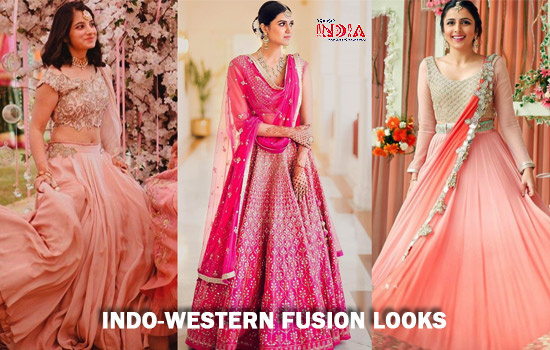 "Comfort is the key to excel in fashion". Nowadays, it's not just about looking good but about feeling good too. If you aren't comfortable in a piece of clothing, it reflects on your personality. Who doesn't want to look good?
So, the trend of Indo-Western looks came up, where people can fuse fashion with comfort at almost every occasion. If you are a person who's not comfortable in wearing ethnic stuff, these fusion looks would be really helpful to you. What are you waiting for? Let's start.
1. Front slit kurtas with Dhoti Pants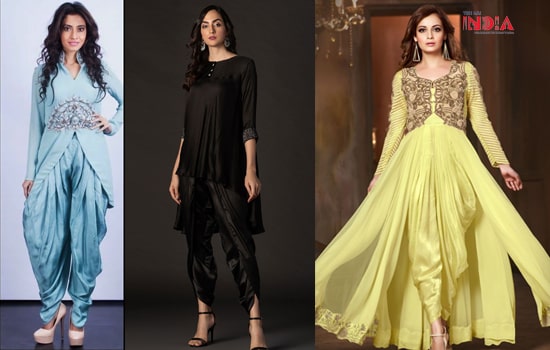 Front slit kurtas are made to flaunt your bottoms. The slit in the kurta is the special element. One can slay off this front slit kurta in a wedding or even in office. This can be a great office look.
You can pair up the front slit kurta with dhoti pants or tulip pants. Make sure you put up the right attire. If one is detailed and heavily embroidered, the other one can be plain and elegant. This would maintain the flow of the outfit.
2. Saree with a twist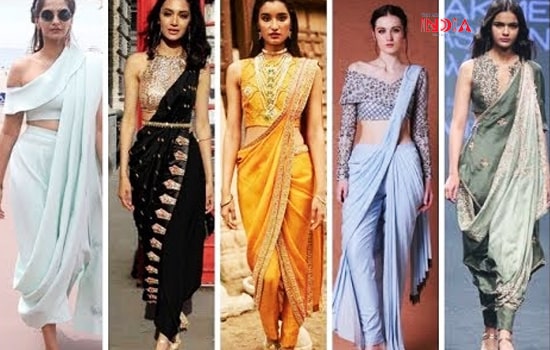 Who likes to wear a saree? Almost everyone of us because saree really gives the Indian vibe and one can associate with the cultures and traditions. But can you really carry it off like a pro? Wearing a saree can be tricky sometimes because you are afraid that maybe what if the pallu falls off?
So, people have created their own version of wearing saree now. One can wear it like a dhoti or maybe experiment with the pallu by putting it as a dupatta around the neck. It really depends on your personal taste.
You can go with scarf style saree draping and use an off-shoulder or cold shoulder top as a blouse. Even you can style it with a crop top and use your pallu in different ways like putting a belt in the front.
3. The Lehenga-Jacket Combo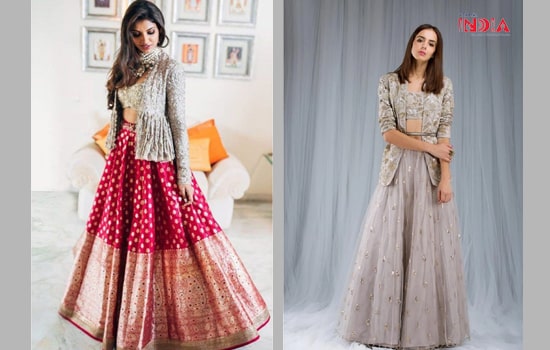 Who said that lehenga should be accompanied by a blouse or a crop top? Lehengas don't need blouse, do they? They need some new company and jackets are on the rescue. Who thought jackets would look awesome on lehengas?
One can definitely opt for long buttoned jackets to be worn over lehengas or if you are someone who likes short jackets make sure you wear bralettes inside it. Long beautiful jackets over lehengas are the new fusion outfits.