In a match that promised a lot, it certainly delivered.
Arsenal began in a tidy manner, pressing, passing forward, moving through and vehemently pushing to draw first blood.
Which they certainly did , Gabriel delivered a goal from a corner, connecting from a Saka corner and putting the Gunners in front.
Leicester looked like they were half asleep, boring backward passes, sideways and backwards, letting the Gunners run around with ample time to showcase their own brilliance which eventually led to another goal from Emile Smith Rowe, a James Maddison mispass which eventually led to Arsenal on a break and a clinical finish.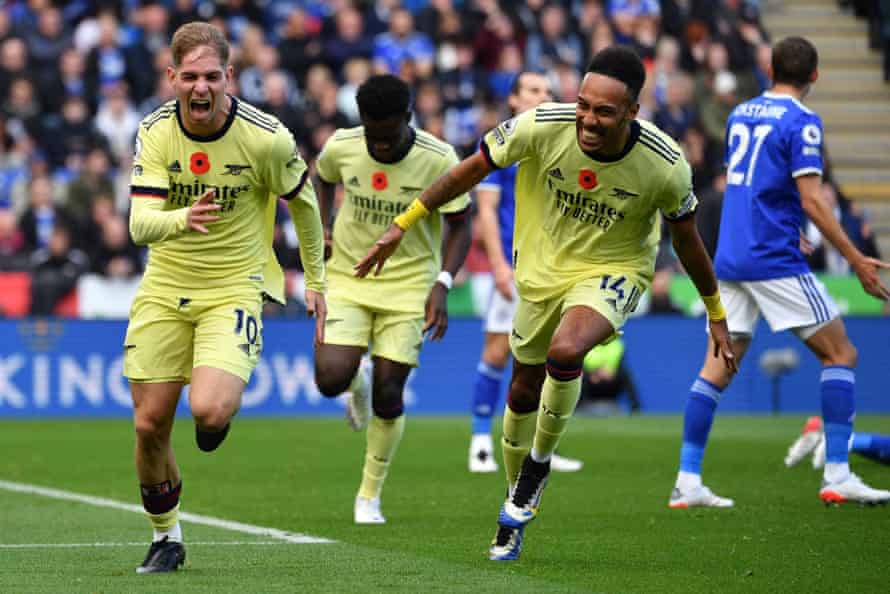 Brendan Rodgers made some half time changes bringing on Barnes and Daka, which did threaten the Arsenal goal but Ramsdale delivered another great performance to hinder any Leicester advances.
Mikel Arteta will be happy with the brilliant performance overall even though the second half provided some scares from Vardy and Barnes.
Leicester seemed to lack a little heat, apart from a sharp half-hour spell either side of half-time. The tempo wasn't quite there, the attacking patterns felt laboured, the press was uncharacteristically slack. Time and again Arsenal were allowed to walk the ball out of defence.
Time and again Ramsdale was allowed to ping the ball straight to Pierre-Emerick Aubameyang 60 yards away under little pressure. Time and again Jamie Vardy would receive the ball with his back to goal and few options.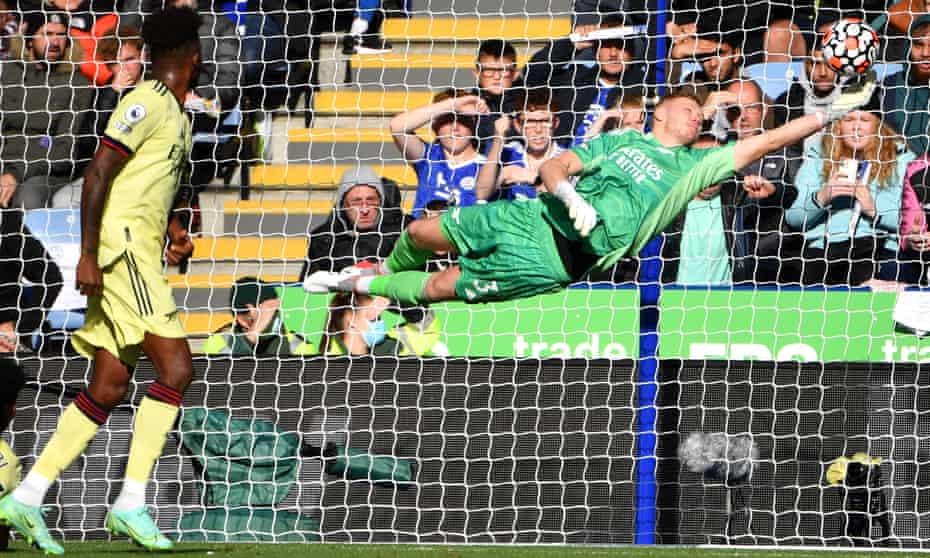 And though Leicester dominated the second half in strict numerical terms – 235 completed passes to 98, 11 shots to four – they rarely threatened the decisive blow that would break the game open. In truth, the sting had gone out of them long before the end. For a squad so talented and well-drilled, there is a curious inconsistency to Leicester at the moment that may well be the difficulty of maintaining intensity over three competitions.
Arsenal, meanwhile, are basically recognisable from the team that subsided so alarmingly in the first three games of the season. Of course, they have seen enough false dawns at this club not to get too excited. But for Arteta's team and their vocal travelling support this was another resounding sign of progress, and perhaps a revealing insight into how they will approach fixtures against the bigger teams.